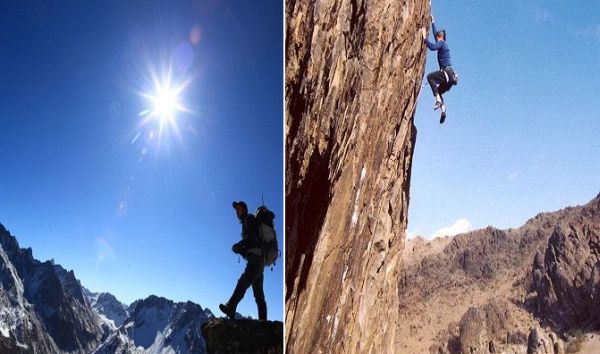 For most of the couples, the whole process of planning and pulling off a wedding in itself is an adventure, with honeymoon being the sweet, blissful reward. Couples spend weeks and months deciding about the perfect honeymoon destination, still many of them end up going for a Caribbean cruise or visiting common beaches and mountains. But if you are a couple who loves adventure, then you must embark on a distinct, adventurous journey to a destination that is unique and unpredictable. After all, the adventure journey towards pulling off a perfect wedding must be routed towards adventurous, speculating destination. Check out this list to choose a perfect honeymoon destination that is all filled up with adventure.
The helicopter ride at Kauai, Hawaii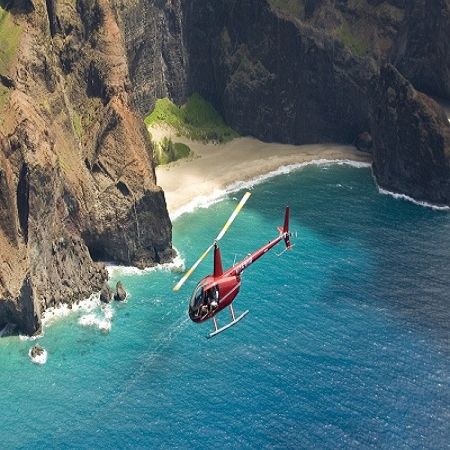 You have heard about several beaches in Hawaii. But at Kauai, things are pretty different. Here, you will not find oodles of people walking on the sands and playing volleyball, instead you will discover secret waterfalls around breathtakingly beautiful cliffs. The best part, it is not reachable by car or foot. You got to take a helicopter to reach there. The helicopter ride at Kauai will help you discover the beautiful region of Kauai and you will also see the Manawaiopuna falls where Jurassic Park was filmed. Plus, you even get to see lush valleys and unique flora and fauna. This romantic, exotic and adventurous beach can be a part of your honeymoon!
Trans Himalayan Trek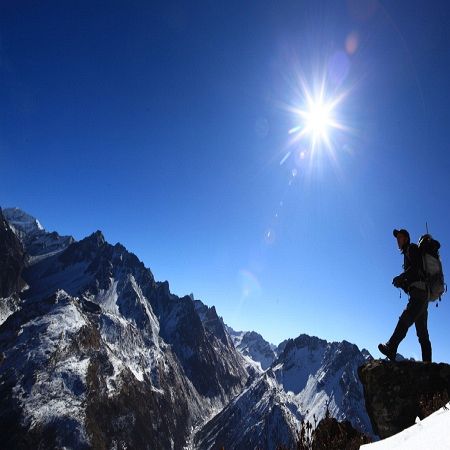 Being in love is like being on the top of the world. So, what can be more beautiful than standing on the top of the world with your sweetie! Honeymoon in Ladakh is all about witnessing everything from the top. This region is located in the Indus valley and is known as the most romantic getaway for adventurous couples. Trekking through its enchanting meadows and sliding across its gushing streams is a unique experience in itself. The Suru River and the lake will provide you a great opportunity to explore the adventurous side of you. This is surely a perfect, adventurous honeymoon destination!
Galapagos multi sport adventure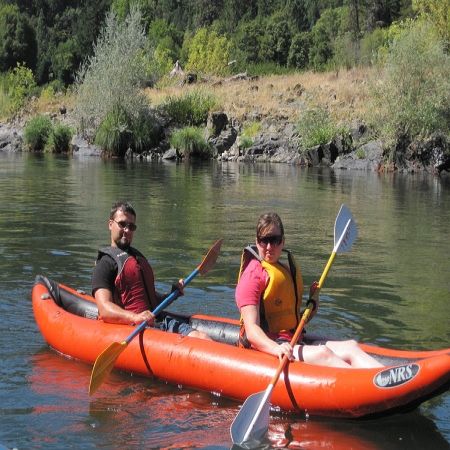 Galapagos islands near Ecuador makes a perfect honeymoon destination for couples who like excitement and risks. The multi sport adventure tour is especially designed for couples who are paddling enthusiasts. This adventurous trip will take you down the streams of turquoise water through a kayak and you will notice beautiful, secluded white sand beaches that you surely are bound to enchant you. Sea kayaking, snorkling and other similar ways can help you explore these beautiful islands. Although, this honeymoon destination can be a little demanding, but all the hard work is worth for the adrenaline rush you and your spouse would feel while traveling and exploring these islands.
Rock climbing in New Jack City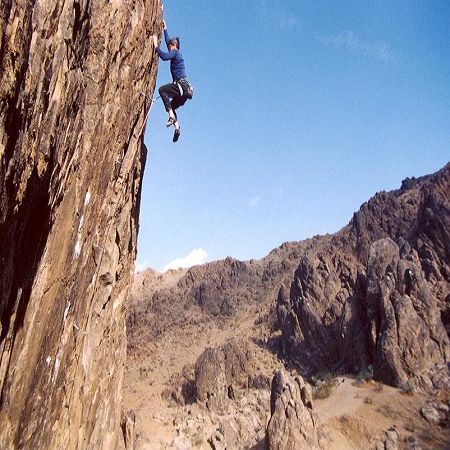 New Jack city is a mountain project near the prehistoric landscape of Barstow in California. This region challenges you and your spouse for an adventurous rock climbing journey in high desert. New Jack city consists of rocks in unique metamorphic design which indicates its volcanic origin. The challenges in terms of edges, jugs, crimps and under-clings are endless. But passing every challenge is a remarkable feat and reaching the top of this rock with your sweetie standing next to you is a memory that will last for a lifetime. So, this is the place you should choose if you want to test your strength and technique.
Exotic cruise to Peru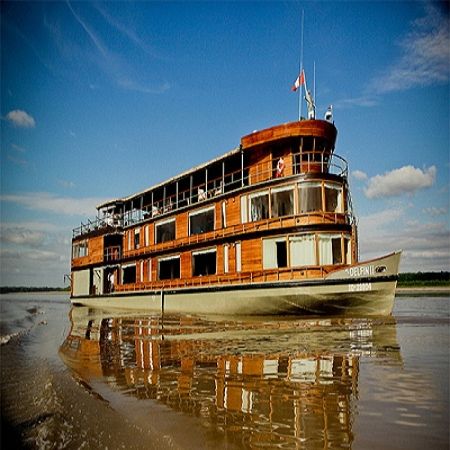 Have you ever wondered how adventurous it would to explore the largest jungle in the world? Well, if you and your partner are truly seeking for some thrill and excitement, then a cruise through The Amazon jungle of Peru will certainly leave you stunned. The mesmerizing flora and fauna, unique tribes and coolest animals like pink dolphins will certainly make you want more. Plus, the cruise to Peru is not just about thrill, it's also about relaxing in a five star suite, drifting across the romantic rivers and doing activities that you have never even imagined in your wildest of your fantasies. Plus, the food is great and you can try indigenous flavors prepared by Pedro Miguel Schiaffiano, one of the best chefs of Peru.
Jump into the swimming hole in Mexico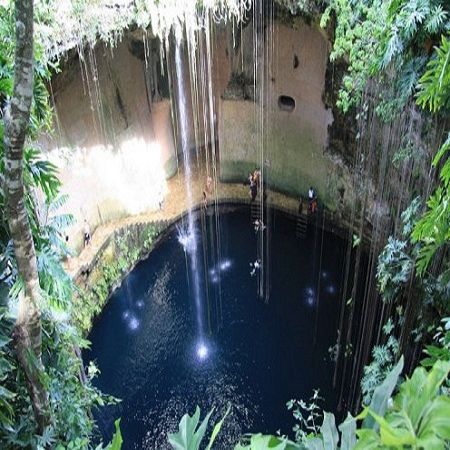 We all love to dive into the black hole at adventure and theme parks. But wouldn't it be wonderful if you and your partner can actually jump into a natural swimming hole? Well, for any adventure loving couple. the Cenote Ik Kil in Mexico can be a great honeymoon destination. The Cenote is located 70 feet below the ground and you can jump into its swimming hole which also has several beautiful waterfalls. Apart from this, you and your partner can dive into clear waters, snorkel and even explore the Mayan ruins. Mayan temples are also located near this swimming hole.
Bike Tour in France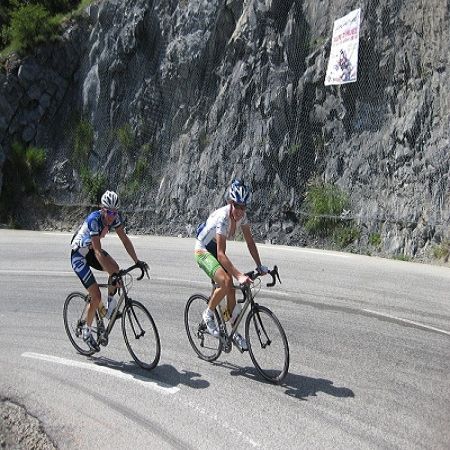 Romance and France are synonyms to each other. The romantic beauty of Loire Valley and the breathtaking views of the city makes it a perfect option for honeymooners. But if you are couple who seeks some thrill and wants to have a different type of honeymoon, then biking around the streets and villages of France will surely attract you. Biking tours in France will help you explore the greenery and enchanting scenery of Loire Valley which will make your honeymoon relaxing as well as fun. Most importantly, you won't have to worry about roaming around along the crowd at your honeymoon destination, because bike tour of France will provide you privacy. So, ride the two wheels in the morning, relax in the evening, have a feast and then cuddle romantically in France.
Exciting para sailing and jet-skiing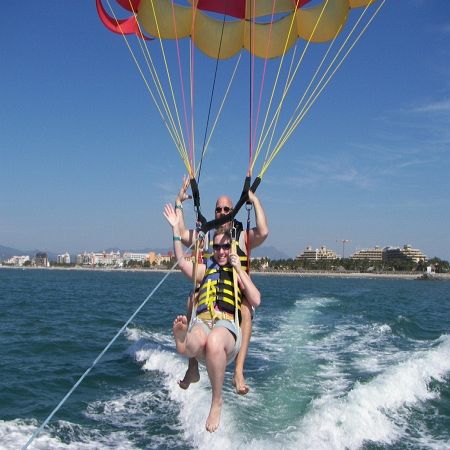 Beaches are most preferred honeymoon destinations because of their romantic ambiance and the whole aura around them. But for a couple who is ready to explore, beaches hide several adventurous activities within them. So, turn your honeymoon more exciting by opting for a beach destination where you can try extreme water sports such as para-sailing as well as jet skiing. This is the best way to stay in waters with sky being your limit. In fact, you and your partner can try other exhilarating activities such as sky diving or bungee jumping that are pure fun!
Snow and sports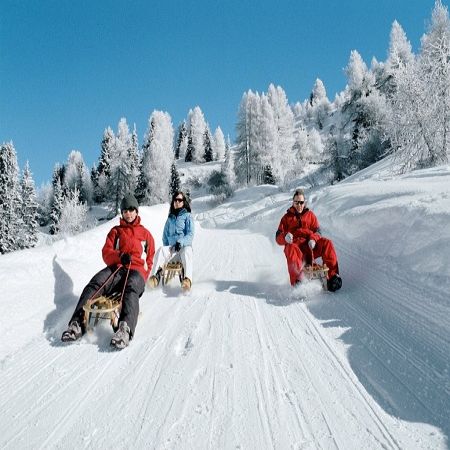 Love the snow? Dream of cuddling with your partner while the cold winds blow? If yes, then a country with snow-capped mountains must be your honeymoon destination. For couples having a winter wedding, snow-capped mountains are not just a romantic getaway, but they are also the gates that lead you to adventurous snow sports. So, if you are a thrill seeking couple who is contented with simple nature watching, then trying snow sports is a great option for you. You and your partner can play snow games or go a step ahead and do activities like ski boarding and skiing.
Paddling through sea waves in Thailand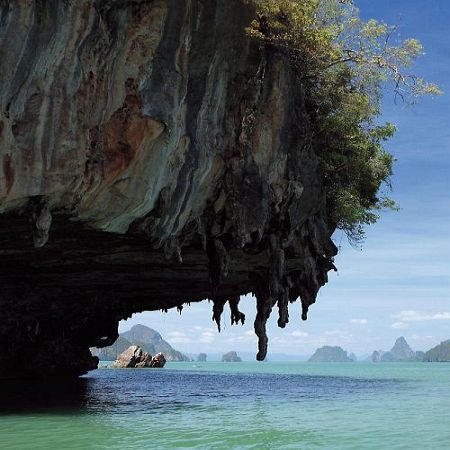 Most of the people believe that Thailand is too crowded for honeymoon. But this is just a myth. Thailand can be a thrilling destination for adventurous honeymooners. In Phang Nga, Thailand, you and your partner can enjoy the beauty of emerald-blue sea along with limestone rocks and lush green vegetation that will surely make you lose your breath. The surprising beauty of this destination is best explored with kayak. You can experience the beauty of this place by roaming around the mini islands or taking expedition express trips. All you have to do is to paddle your kayak!