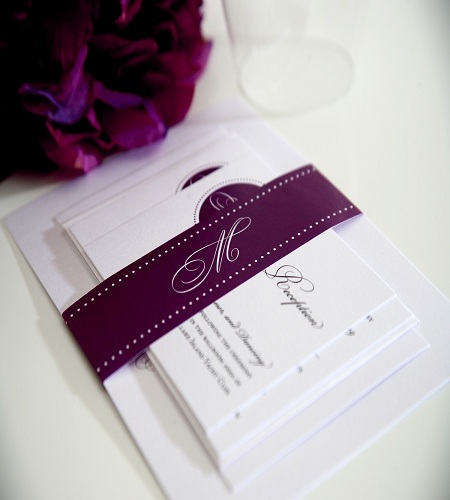 The most unique wedding invitations provide a preview to the nature of the wedding, while incorporating creativity and individual style. Pick an invite that features a personal touch such as pictures or hand painted wordings. You can also consider a beautifully crafted handmade invite that will surely be remembered by your guests for long even after the big day.
Incorporate the theme of your wedding into your invitation and match the colors with the décor or the season. For winter weddings bold and bright colors can be used whereas for summer or autumn weddings light and soft colors should be given a thought. Another interesting idea is to opt for pop-up wedding invitation that will bring a surprise element and complement your humorous nature.
If you are very close to nature, you may use green colored recycled paper for your wedding invite to show your views. To exhibit your creativity and romantic character handkerchief invitations are a great idea. You can digitally print your wedding details on the handkerchief to make an attractive and a memorable invite. Below are the pictures of some of the best wedding invitations cards that you can choose for your wedding.
Purple white wedding invitations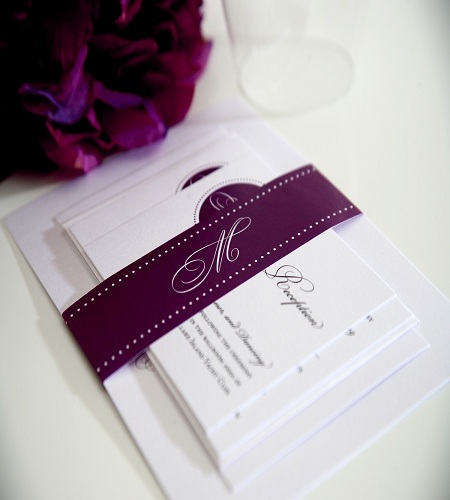 Custom Wedding Invitation Design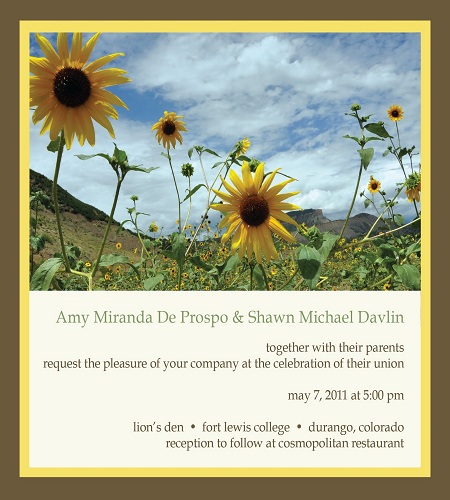 Blue And Brown Wedding Invitation With Floral Scroll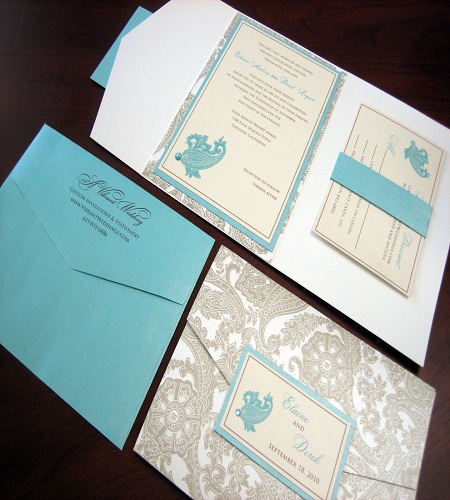 Fall theme wedding invitation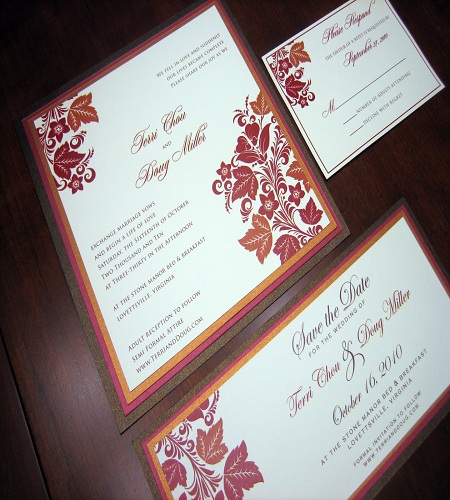 Brown knot Wedding Invitation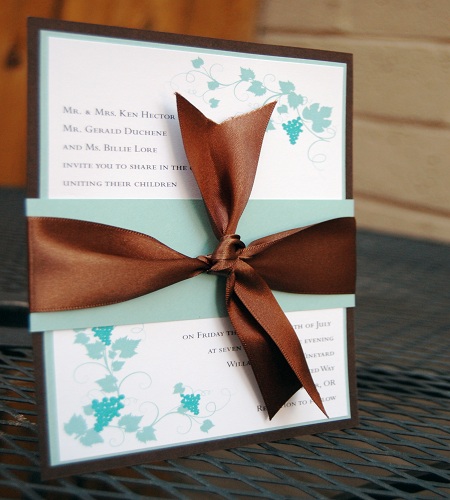 Lovely pink wedding invitation card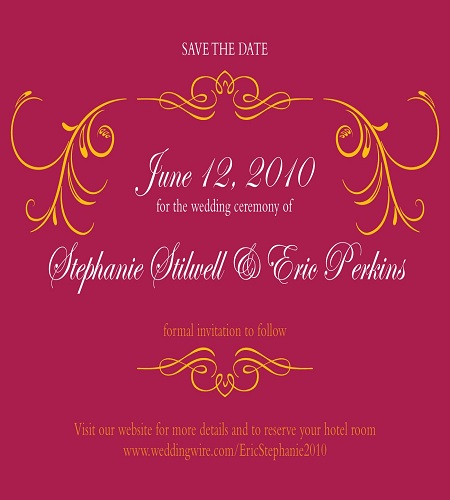 Always together wedding invitation card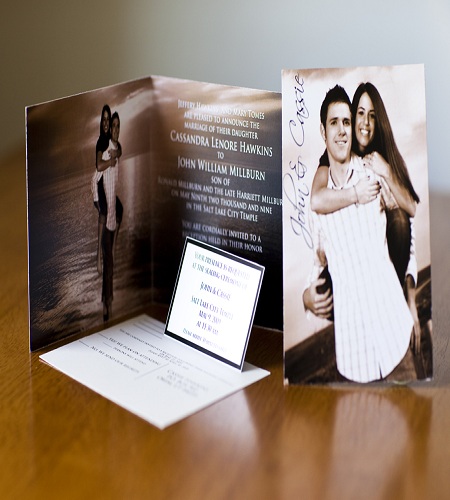 Branch Wedding Invitations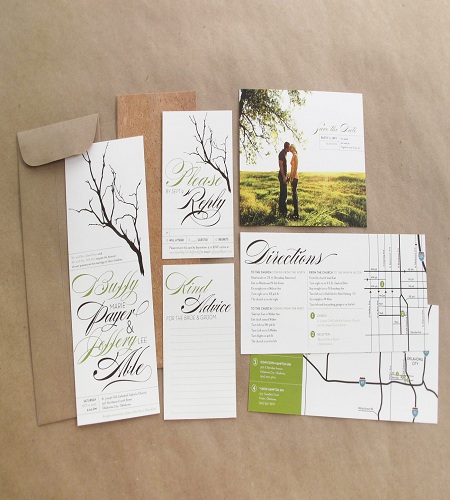 Pinkpolka Wedding invitation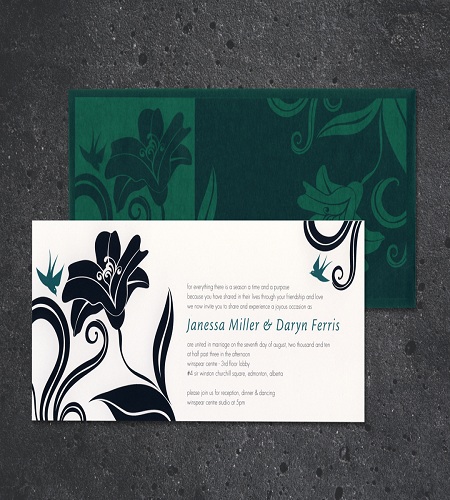 Custom designed spring wedding invitation